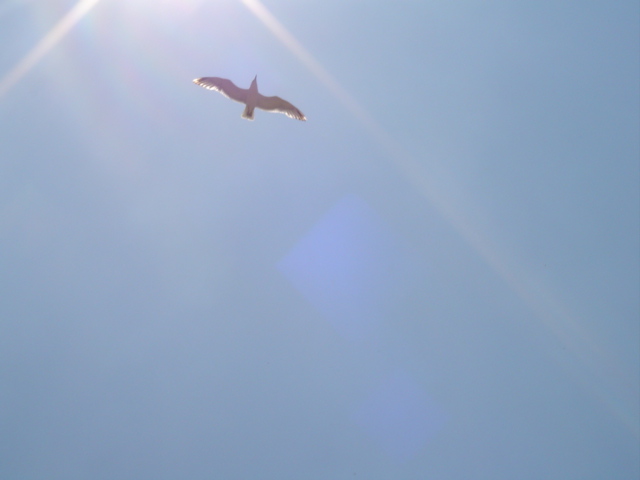 Sara and I went to Sandy Hook for some summer-fun-in-the-sun. We had fun, and we certainly got sun!!!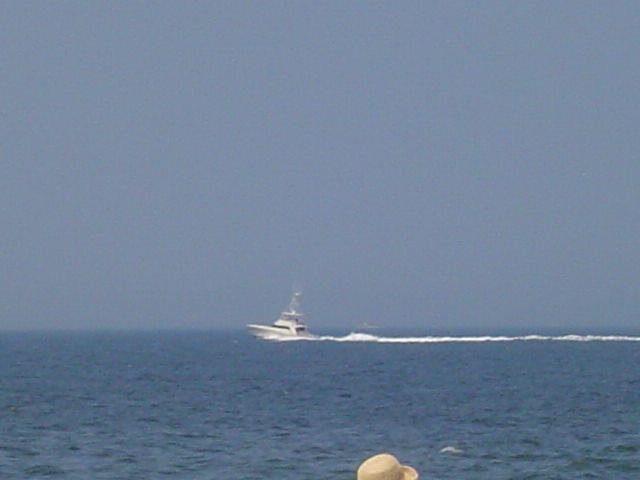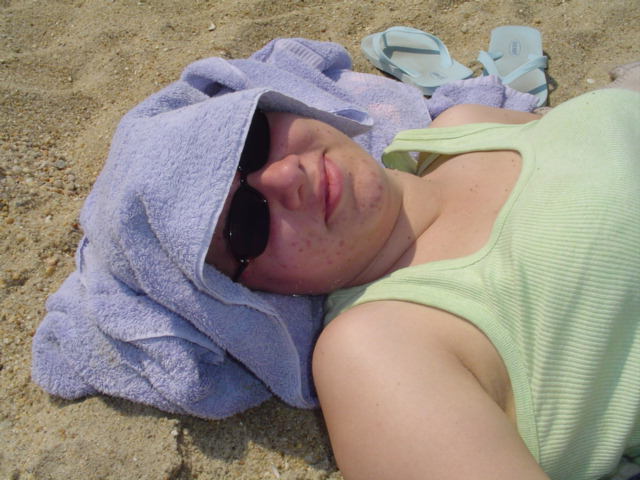 A boat in the ocean and a Sara in the sand...poetic, eh?
After we had our fill of pebble-full sand and odd folks on the beach, we headed further down the Hook to Fort Hancock for our weekly "nature walk." We walked and walked...until we encountered signs that read, "Extremely Hazardous Conditions. Do Not Enter." So we left. :-)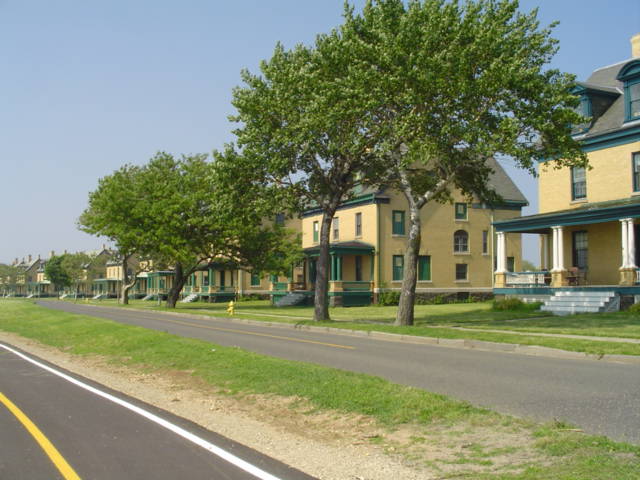 Officer's Row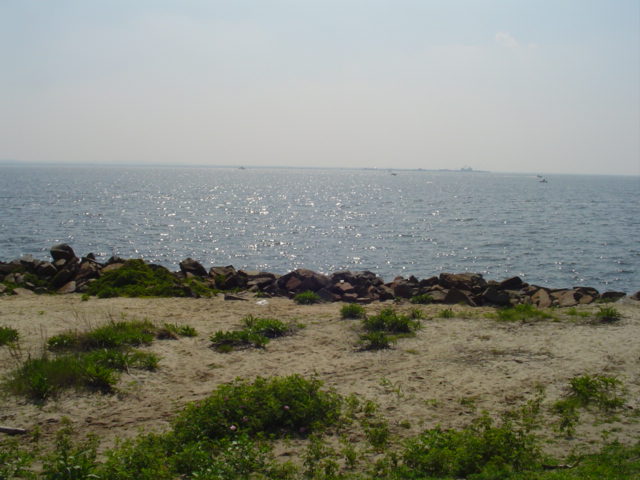 Water and Geese across from Officer's Row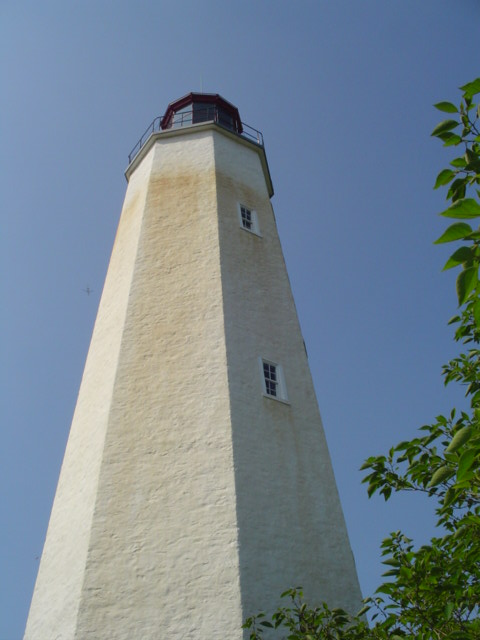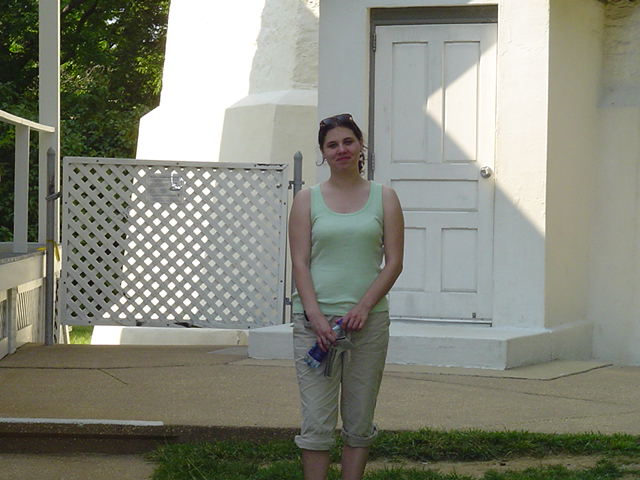 The lighthouse...and Sara in front of it...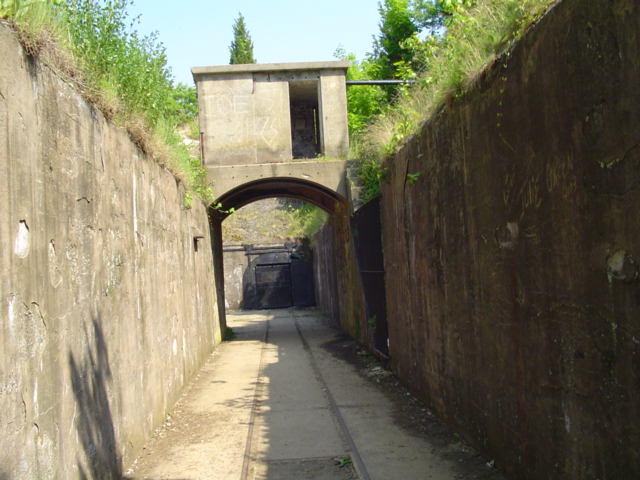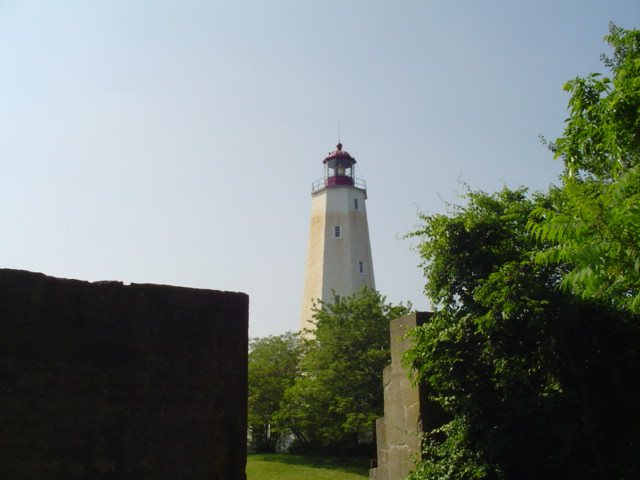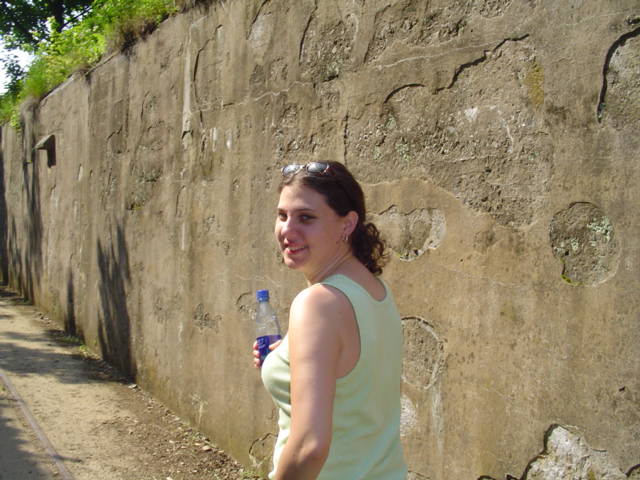 The Mortar Battery...It was fun, and kinda like a Harry Potter movie...sort of...half locked doors, birds squawking, danger signs...a grand old time in my book!!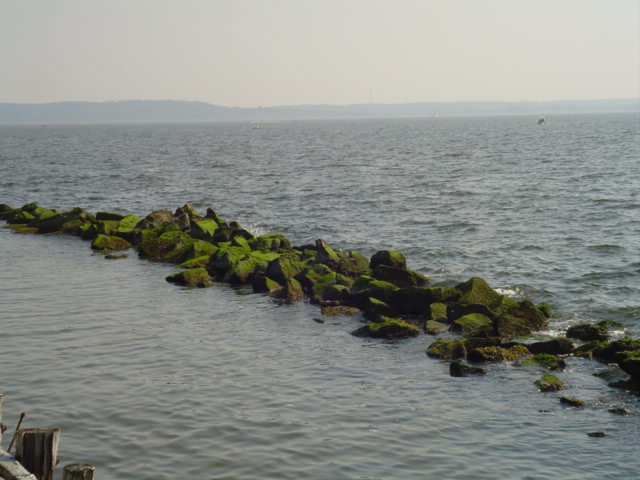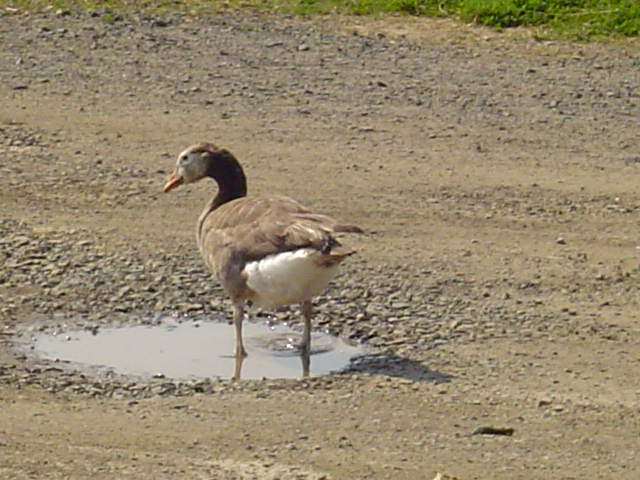 Green rocks and an oddly colored goose/duck dude who was playing in a puddle.
And that, my darlings, concludes Cate and Sara's trip to Sandy Hook! For those of you who were working, schooling, or out of the country, I am sure that we will again journey the hour south!
As usual, all pictures and such are the sole property of Cate-Land, and are for the enjoyment of Cate-Land visitors. No infringement on anyone's rights is or was intended.